This summer has been a crazy one. And I am trying to recharge in my own way which actually means working on growing my PLN, reading a book or 2 or 3 and even finding time to not think about my classroom or the upcoming school year.
Well this morning, while driving my son to work (proud mom moment - it's his first job and it what he's gone to tech school for so it's very exciting even if I have to get up, during the summer, to get him to work each day for 6:30 am) I started reflecting on a few things I had read. So I got home and started an email to go out to my fellow teachers. As I started typing, I quickly realized what I was typing was more than an email. I recalled my very forgotten blog that I had every intention of keeping up with last year. So I looked at that as a sign to revive my started blog and moved my "email" to it.
My Email

I want to let you in on a few secrets:
Secret #1: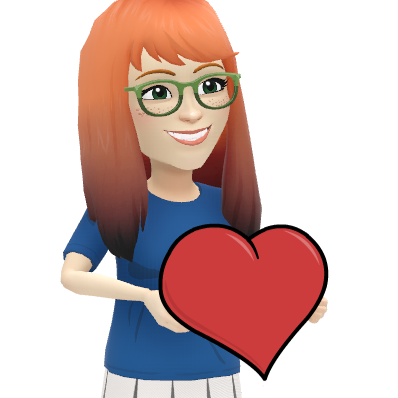 I love my job, not just love my job but
LOVE
my job. I love coming in and seeing what each day is going to bring. I love the excitement of a new year. I love seeing the students and wondering what I'm going to do, say, share with my students that will make a difference to each and every one of them. I remember those years ago when I started teaching and saying "If I can make a difference in just 1 student's life, my job will be worth it." Well, now I look back on that statement and realized how much I've changed and my view on what I do has changed. Today, I strive to make a difference everyday in each and every one of my students. Every one of my students - even the ones that make me crazy, drive me nuts and push my buttons. Now don't get me wrong, I have those days where I struggle to get out of bed, tired of the BS that goes around, feeling like I'm not being heard, thinking that others don't understand, even - to an extent - dreading "those" students - we all have those days. But, when "that" student comes into my room to talk about - what it appears to be nothing, when a student comes back to visit, when I see that "Ah Ha!" moment on a student's face, when a group comes into my room after school to just "hang out", I then remember exactly why I do what I do.
Secret #2:
I'm not really teaching Computer Science or Earth Science or whatever - I'm teaching students, I'm building relationships, I'm showing each and every one of them that they matter, I'm trying to help them find their passion, I'm working to guide them and show them that they truly can do anything. Just like technology is just a tool to aid in learning, the subjects I teach are just "tools" in reaching my students and helping them to become excited about something. Think back to when you were a student. Think about the teachers that you really connected with, really learned from. What characteristics did those teachers have? Chances are they were passionate, caring, and you connected with them on some level.


Secret #3:
And this one may be surprising - I want my students to fail. Now I don't mean get an F for the school year, get an F on a test, or not hand in an assignment kind of fail. I want my students to take a risk, try something and have it not work out. Think about it. When was the last time everything you did something and it went exactly as you planned and as a result you learned something? Now think about the last time you tried something - took a risk - and it didn't go well. Maybe you tried a new recipe, tried a new seating arrangement in your classroom, built something and it didn't work. What did you do? You made a change, you scrapped it, you started over - you learned what worked and what didn't and you grew from it.
F.A.I.L: First Attempt In Learning
"I've missed more than 9000 shots in my career. I've lost almost 300 games. 26 times, I've been trusted to take the game winning shot and missed. I've failed over and over and over again in my life. And that is why I succeed." This quote by retired basketball legend Michael Jordan in a Nike advertisement speaks for itself.
Secret #4:
I truly believe that each and every one of my students is a genius - I just have to find that spark and help them realize it. Next time, "that" student is pushing your buttons, take a minute to read a little bit about Albert Einstein and think about what it must have been to be his teacher!
"Everybody is a genius. But if you judge a fish by its ability to climb a tree, it will live its whole life believing that it is stupid." ~ attributed to Albert Einstein
I don't typically give detentions and I have simple rules.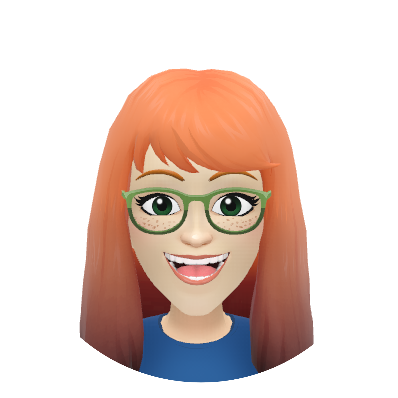 Sometimes those rules mean picking and choosing my battles. The student that is always thrown out of class, given a detention, yelled at, becomes immune to the effect. We all know that the child that is pushing buttons is the one that needs the most - we are told that time and again. For those students, negative attention is better than no attention. That air of indifference by "that" student is a defense - they are scared. So how do I deal with it? I begin to build a relationship with that student - all my students - on day 1. Before the problems even begin I learn about them, I share with them and they share with me. Years ago we were told "Don't smile before Christmas in order to lay down the law" People that know me know that I could never do that. But, since I don't raise my voice, give detentions, remove students from class, when I do need to raise my voice, my students know my limit was hit and they listen. Now, none of this means that my students are perfect when they are in my room. I just manage it in my room. Sometimes I need to touch base with that student immediately, sometimes it requires an after class discussion. And when the situation requires, I will give a detention or call an administrator in the talk. I will also contact the parent if needed. But, a big part of classroom management is letting the students know that they matter and when they are doing well. Think about it, bad things we hear about ourselves are easier to believe but the positives are more difficult so it take many more to reverse the affects of a negative. Think of "that" student. She/He comes to your room 5th period. If all 4 of the previous periods the student is hit with a negative "Why can't you ever sit still?!" "What a surprise, no homework again." "Why can't you ever make it through a class without talking?!" and so on. How do you think that student is feeling when they arrive in your room? While we should never give inflated positive - students know when it's not sincere - we should give it and not take for granted that the students "know" when they do well.
Secret #6:
I want feedback - but I want it to be constructive - and I want it from my students. Feedback is a gift! I will be honest, this is one of those things that I bring with me from my training in scouts. I attended Woodbadge, advanced leadership training, as a leader in BSA. It was the best leadership training I have ever received and it has helped make me a better teacher. One, very important, part of the training was on giving and receiving feedback. I have brought that into my classroom and began to teach my students about how to give and receive feedback. If we want our students to grow, how can they grow from just a number on a paper. What does that number truly tell them? But, if I sit down with that student and explain what they got wrong, we talk about it and discuss how they can change something, it goes much further and will produce better results than the arbitrary number on the paper. Having students give each other feedback, allows them to get views from more than just me. But the scariest thing I have ever done was to ask my students to give me feedback and I asked them to be honest! After all, I need my classroom to work for them - they are why I am here! When you care a great deal about something, it can be very difficult to get that feedback which, in many cases, can be "not glowing". But the first time I requested that feedback from my students, I looked critically at it and really "listened" to what my students were telling me. I then applied what I could. The day a student came up to me to ask if I did something because of her feedback and I replied "Yes", her eyes lit up with shock and surprise that I was listening and valued what she had to say, made receiving that feedback - good and bad - all worth it.
We all have our classroom secrets. Sometimes we don't even realize we have those little things that make our classroom special or what we can also refer to as our "secrets". Take some time to think about your classroom. What are your "secrets"? What "secrets" can you bring into the classroom this year to help make your school year better?